Jerry Linn, Laurie Eichenauer, Don Bird, Carolyn Glock, Norma Gardner and Brenda VanTilburg.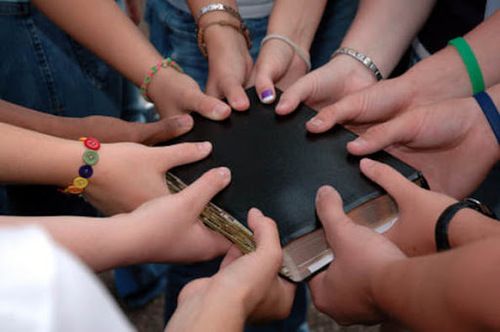 Youth With Faith is a new program starting in Celina, OH! We are bringing high schoolers and youth groups from any and every church together to celebrate what we all have in common: our love for God! We will meet once a month on a Sunday night to sing and praise God! Join us along for the journey with Christ!
We are blessed! Have you noticed the growing number of families and children in worship on Sunday mornings? We need a few extra hands to help with Kids' Praise.
This program gives young children the opportunity to learn more about the weekly messages in an environment that encourages faith formation. We are looking mostly for volunteers to walk the children to and from Kids' Praise and check them in. We are also looking for a couple more teachers. We ask that you pray about this and consider joining the volunteer list. Without your help, we would not be able to safely offer these amazing programs.
Join the fun! Help our children.
Contact Jenelle or the office:
j.gross@purpledoorchurch.org
office@purpledoorchurch.org
Young Adult Book Study–The Art of Listening Prayer
What if you could hear from God directly, just as you would from a close friend? Young adults are invited to read Seth Barnes' guide to listening prayer on Sunday evenings at 7:00 PM in Room 106-D. Join us at any point during the 6-week study to read, discuss, and pray together. Books and journals are provided. Contact Ingrid for more information: i.miller@purpledoorchurch.org or (419) 953-7003.
What if you could hear from God directly, just as you would from a close friend? Young adults are invited to read Seth Barnes' guide to listening prayer on Sunday evenings at 7:00 PM in Room 106-D. Join us at any point during the 6-week study to read, discuss, and pray together. Books and journals are provided. Contact Ingrid for more information: i.miller@purpledoorchurch.org or (419) 953-7003.
We have a job opening! Ryan, our AV director has done an outstanding job. His wife recently gave birth to their firstborn, and he needs to step away to spend more time at home. Who do you know would be perfect for this part-time position?
Our Praise Team leader, Darren Heindel, resigned from his position. Due to family commitments, he is unable to serve during the Summer. He's done an outstanding job. We are very thankful for his leadership. The search is underway for this vital position.
This year, Confirmation Camp will be June 5-10 at Camp Lutherwald. Confirmation Camp is very important for students who are currently in 6th and 7th Grades. Contact Pastor Jeff for details.
There will be no Kids' Praise on Sunday, May 29 for either service.
July-September Portal of Prayers are now available in the church office, Narthex or back of the FLC.
Mission Trip – School Supplies Collection
The youth group is collecting classroom items to take on the mission trip as a community gift. Suggested items include backpacks, pencils, pens, erasers, pencil sharpeners, pencil boxes, glue (bottles or sticks), scissors, notebooks, folders, rulers, crayons, colored pencils, markers, Kleenex, Ziploc bags, sheet protectors, baby wipes, dry erase markers, Sharpies, poster tack, brown paper lunch bags, paper plates, and more. We will collect items through Sunday, June 12. Thank you for your support!
NEEDED: Mission Trip Support
Prayer partners for youth going on the mission trip June 19-24. If you love to pray and like to text, this ministry is for you. Contact Sue Buxton if you are interested in this 1:1 opportunity to support our youth and chaperones. Call or text 419-305-7008 to sign up.
Be sure to be in church –live or streaming-June 26 to hear how God worked in their lives.
Wednesday Night Bible Study
On April 6, we started a new Bible Study, Forgiving What You Can't Forget by Lysa TerKeurst. This is a 6 week Bible Study. Come join us in the Parlor on Wednesday nights at 6:30pm.
Altar Flowers are given by Dave & Judy Bowers in Honor of our 57th wedding anniversary.
Confirmation Camp
June 5-June 10
Mission Trip
June 19-24
SJB Ice Cream Social/Car Show
Sunday, July 10 from 4:00-6:00pm
VBS
July 24-July 28
Plans are underway for a church campout June 3-5 at Grand Lake St Mary's State Park. Expect a gathering place for coffee and donuts in the morning, evening bonfires, Saturday evening carry-in and worship, and much more. Friday evening meal and lunches are on your own.
Interested? Cost is $80 per campsite for Electric (water not included), $100 for Full Hook up sites (4 available), $200 for deluxe cabin (1 available, includes bath, kitchen, sleeps 6), $135 Camper Cabins (2 available, sleeps 6, no running water and includes a small fridge). Registrations and money need to be turned in by May 22, 2022 to the church office or one of the committee members below.
Or register and pay online at https://stjohnlutheranchurch.breezechms.com/form/0a1a3b32
Jen Roidt 419.586.8004
Sue Buxton 419.305.7008.
Myron Buxton 419.733.3043
We'll handle the reservations with the Park.
When was the last time someone really listened to you? We're talking about the undistracted, full attention kind of listening. That's one of the ways Stephen Ministers care for others. Stephen Ministers care for those who are making that long journey through the valley of a life crisis. Will you allow God to care for you through a Stephen Minister?
Stephen Ministry is a confidential ministry: the identity of those receiving care and what takes place in each caring relationship remains private. Could you benefit from the one-to-one confidential care and support of a Stephen Minister? If so, please contact Linda Siebert or Pastor Jeff.
"Come to me, all you who are weary and burdened, and I will give you rest." Matthew 11:29

We are looking for a couple of good homes for some used pianos. Just let the office know.
June 19-25, 2022, Engage in meaningful service projects that will have a lasting impact on residents and communities around Pittsburg, PA. From organized service projects, to worship, to a Christ-centered program that sparks deep conversations and daily devotions, this mission trip is designed to help participants grow in their relationship with Jesus. Contact Ingrid with questions: i.miller@purpledoorchurch.org .

Pub Theology is 1st & 3rd Thursdays of the month at Brew Nation in Celina from 7:00pm-8:00pm.
Are you suddenly finding too much time on your hands? Do you like to assemble things? Is your wife telling you that you need to get out more? Then the St. John Builders are looking for you!! We meet the 1st Tuesday of the month at 7:00pm in 106A and the 3rd Monday of the month at 8:30am in the Fellowship Hall. We would love for you to join us!
communion for the homebound
We are restarting our home communion team. If you'd like to help deliver communion to those unable to attend worship in person, let me know: revgramza@purpledoorchurch.org.
Meal Train team is now ready to deliver meals to those in need. Please let us know if you need a meal. You can contact the church office at 419-586-2332 or email Romana at r.kieti@purpledoorchurch.org.
Our Divorce Care support group meeting will start on July 5, 2022 through September 27, 2022 and will be held every week on Tuesdays starting at 6 p,.m. at the Parlor. Please share the information with members of the community. Please register below, but you are still encouraged to attend even if you have not registered. Child care will be provided upon request. We will assist you with the registration. For more information, please contact either Vicar Andrea - a.mcdonough@purpledoorchurch.org, or Romana Kieti - r.kieti@purpledoorchurch.org.
REGISTER HERE
Common Ground hiking SCHEDULE


June 11, 2022 @ 2 p.m. – Kayaking: Fort Amanda Canoe Livery. 22638 Dughill Rd, Cridersville, OH 45806. We need to register participants.
REGISTER
July 16, 2022 @ 10 a.m. – Hiking : Caesar Creek State Park. 8570 OH-73, Waynesville, OH 45068
August 13, 2022 @ 10 a.m. –Hiking: Five Rivers Metro Park. 8300 S Brown School Rd, Vandalia, OH 45377
September 18, 2022 @ 2 p.m. - Hiking: Ottawa Metro Park. 2632 Ada Rd, Lima, OH 45801
October 16, 2022 @ 2 p.m. – Hiking: Taylorsville Metro Park. 2000 US-40, Vandalia, OH 45377
November 12 -13, 2022 - Hiking/Overnight at Hocking Hills State Park. 19852 OH-664, Logan, OH 43138 (More information and sign up coming soon)
Walking Club
Our walking club is going strong! Join them as they walk on Mondays and Thursdays at 10:00 am.


Foot STEPS OF PAUL PILGRIMAGE - greece pilgrimage
NEW Dates: July 26-August 6, 2022
A pilgrimage to Greece in the "Footsteps of St. Paul" will be an experience you will never forget. Christians have been going on pilgrimages from the very beginning of our faith. You will travel in the Journey of St. Paul while viewing some of the most historically significant sites and beautiful places in the world. You can strengthen your faith through visits to the House of the Virgin Mary, Ancient Ephesus, and Philippi, where St. Paul established the first church in Europe.
The main focus of this pilgrimage is a biblically based faith journey. But, this is Greece, so it will also include ancient Greek culture and FOOD.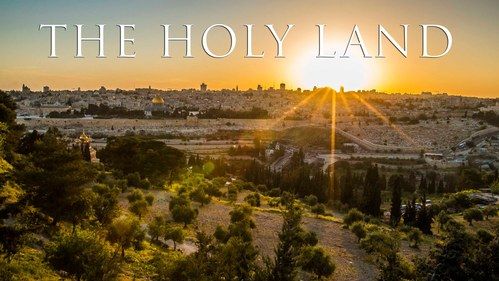 Join us on a life-changing pilgrimage to the Holy Land, and experience an amazing spiritual adventure of a lifetime. from January 20-January 30, 2023. We will travel you to sacred Holy sites where Jesus Christ lived, walked, preached, and performed miracles. You will connect with your faith physically and spiritually as you grow in first-hand knowledge of the scriptures. The tradition of taking a pilgrimage to the Holy Land dates back to the 300s. As you travel through the Holy Land you will experience and explore the landscape and culture of our LORD and reflect on the spiritual and religious significance of the land where Jesus and His disciples lived, walked and ministered. Israel continues to lead the world in fighting this pandemic. Also, this is a great time to go to the Holy Land—no crowds, no lines, extra personal service. If you have any questions, please contact Pastor Jeff at revgramza@purpledoorchurch.org